Mature Technology Vacuum cupping Electro Stimulation Physical Therapy Apparatus
    Our products usually be used at home, hospital, beauty center, pain relief center, physiotherapy house, health care house and so on.
Description: 
Strong six-way output, 

 three groups of electrotherapy and one thermal therapy, one group of laser, and one group of ultrasonic;

 Imported materials and

 components;

Dozens of biological waveform;

New therapy prescription  and laser therapy function;

Real voice prompt operation , 

music therapy;

Large color screen,ultrathin

,

adjustable heat therapy temperature and pulse strength with timing

.
Accessories:
1pc Ultrasonic prode

1 pc laser probe .

2 pairs ticky electrodes

1 pair Far infrared heating pad

1 pc thermotherapy electrode wire

2 pcs lead wires

1 pair Volar Therapy Shoes

1 pair Eyepatch

1 set electrical cupping

3 pcs bandage

1 pc user manual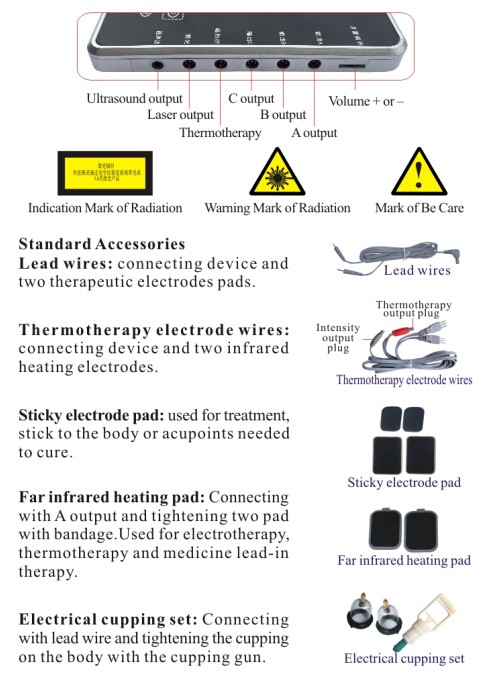 Vacuum cupping Electro Stimulation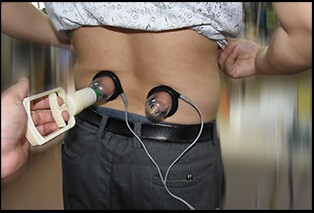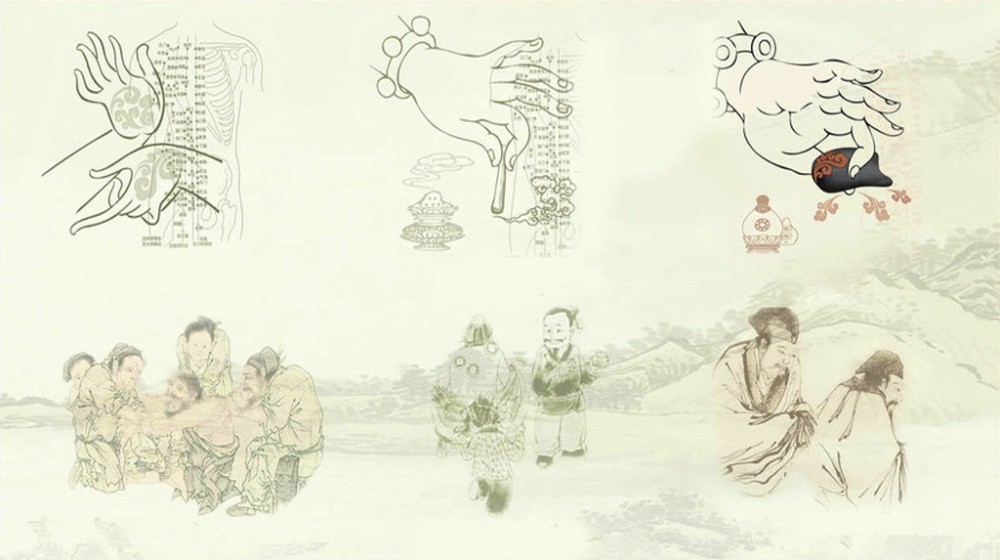 Scope medical treatment: body slimming and shape, pain relief. Effectively treat the Neurasthenia, Insomnia, Cervical Spondylosis, Periarthritis, Aching in the Loins and Legs, Strain of Lumbar Muscle, Rheumatioid Arthritis, Sciatica, Dysmenorrheal and Hypertension. Users can select different kinds of therapy according to the disease. 
Special function: breast augmentation, beauty,cosmetic use,musical therapy function,body shape and slimming  and personal health care as home doctor.    

Technical Parameters:
Product name:

Adaptable power supply: DC24V

Input power: ≤ 40VA

Outside fuse figure: F1AL250V

Safety Category: Ⅱcategory BF type

Output: two groups of electrotherapy and thermal therapy, two group of electrotherapy, one group of laser, and one group of ultrasonic.

Heating temperature: three types temperature available. (low, medium and high temperature)

Waveform: continuous wave, square wave, sharp wave, sine wave, index wave, triangular wave, step wave, index wave, dense wave, discontinuous wave, fluctuating wave and so on.

Function of internal memory: thirteen comprehensive modes and three therapeutic temperature available.

Working time: 10min,20min,30min

Pulse frequency: 0.5Hz-12000Hz
Package: colorful box
Size of the main unit :  25*18.2*2.9 cm
Size of colorful box:    32*25.6*10(cm)
Weight of colorful box: 2.2 kgs